About
Connecting people to wonder!
HUBBLO is an initiative from the Montreal producer behind Fig55 to address the explosive worldwide production of immersive and interactive experiences. With its unique experience in 360° film production and its strong network of international contacts, Fig55 represents with HUBBLO the first and most important turnkey offer for the immersive works market.
HUBBLO has two components:
The licensed distribution of immersive works (interactive installation, multi-projection, 360° films, virtual reality) for presentations in planetariums, under a dome, on digital platforms, in museums or any other adapted environment
The presentation with a turnkey supply of autonomous mobile domes or our equipment of virtual reality glasses, to meet the public in entertainment venues, museums, public places, festivals, etc.
Fulldome experiences
Virtual reality experiences
Team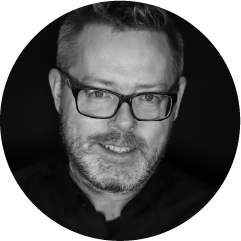 Pascal Pelletier
With his strong experience in the world of immersion, Pascal Pelletier specializes in the integration and production of new media for museum, film and major event projects using state-of-the-art technologies. After founding his own production company Fig55 in 2006, Pascal Pelletier developed and founded Hubblo Immersion in partnership with Jean-Philippe Turgeon in order to distribute immersive works by local creators in Quebec and around the world.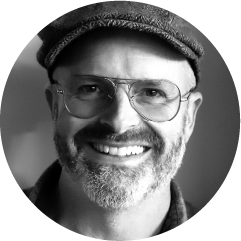 Jean-Philippe Turgeon
For more than 30 years, Jean-Philippe has worked on the development, management and marketing of television, stage and live event projects. Having produced his first major shows at the age of 19, this entertainment enthusiast now uses his experience and contacts to distribute and broadcast the immersive and interactive works of some of the greatest creators from here in Quebec and elsewhere in the world.
A brilliant offer
The distribution
HUBBLO's exclusive catalogue features a unique offering of immersive works sourced locally and internationally, largely representative of contemporary cultures.
High-value content, a meaningful emotional experience, and outstanding creative realization of soundtracks, narrations, texts, etc.
A selection of works with great cultural enrichment for children, teen and adult audiences.
A desire to mentor and support the production of immersive works in conjunction with private or public programs for the development of audiovisual arts and culture, in Quebec and internationally.
An open distribution policy in partnership with operators of 360° installations, event promoters, museums, exhibits, etc., eager to make the immersive experience shine beyond their walls.

The presentation
The presentation supports the distribution of the immersive works from HUBBLO's catalogue with field technology. This turnkey solution provides access to intuitive and user-friendly mobile domes, making it possible to reach a wider audience by physically meeting them on site.
Optimized dimensions with an 8-metre diameter.
Complete applications to maximize the spectator experience: ticket reservations, content promotion, TV control and even complementary immersive technologies (VR glasses, wraparound walls, etc.) to adapt to various non-dome environments.

High-value cultural influence
« The distribution of highly significant immersive works, enriched with a powerful presentation service, complete with an associated production subdivision, makes HUBBLO a key high-value cultural influence within a next-generation deployment framework. »
Promotion of Quebec's innovative initiative in the visual arts, and its leading-edge artistic creativity.
Major support for the development and distribution of a next-generation audiovisual art form on an international scale.
Stimulation of the production of immersive content by opening up market opportunities.
Contribution to the economic development of the audiovisual industry and artistic community in Quebec and Canada.
Enriching intellectual capital locally and internationally through an immersive experience that is stimulating to the imagination, rich in knowledge, emotional in content and stunning in format.